Who We Are?
Established in 1994, CompuFACT is an employment background check and drug screen company committed to providing the most innovative products, competitive prices, and caring customer service. Our goal is to exceed clients' expectations by providing them with the best products possible.
WHAT WE DO
CompuFACT is an international background check & drug screen provider with over two decades of experience. We deliver faster, better, and easier services compared to the industry standard. We understand that hiring decisions aren't always easy, that's why we're here to help. CompuFACT lets you Hire with Confidence!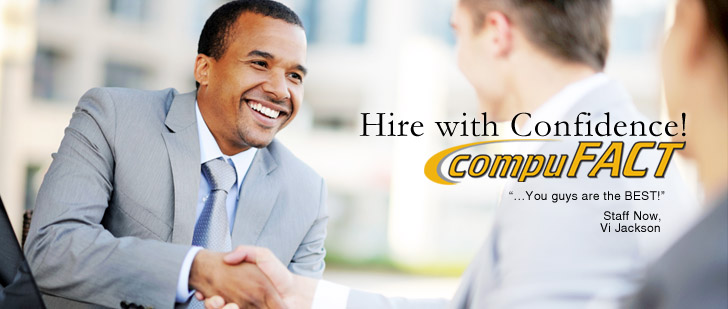 Statistics show that our turnaround speeds are fifty percent faster than our competition.
We are a multi-generational family owned business  that provides personable customer care.
We integrate with all ATS, HRIS, and payroll companies. It's simple, and often at no charge!
Location
St. Peters, MO 63376
Email Us
info@compufact.com