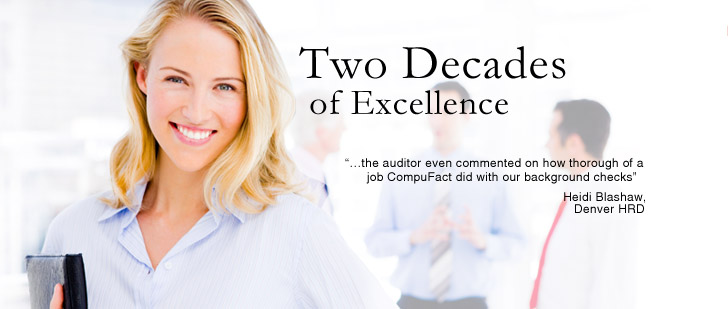 WHO IS COMPUFACT?
Established in 1994, CompuFACT Research is an employment background check /drug screen company committed to providing the most innovative products, competitive prices, and caring customer service. Our goal is to exceed our clients' expectations by providing them with the best products possible. The majority of our client base consists of employers who struggled with their previous background check companies for years, and were delighted when they switched to CompuFACT.
Personalized Service
Our hassle-free, personalized service provides you with the same agent every time you call. CompuFACT will provide you with a professional to get to know the unique needs of your business, and create a hiring process that will work for you. This customer care expert will always be an email or a phone call away, to assist you with any questions or concerns you may have.
Fast Turnaround Speed
Our web-based interactive ordering system empowers employers with instant (microsecond) turnaround speed on a large array of products. The instant reports literally enable you to see information about the applicant on your computer screen while she is sitting across from your desk. You will quickly discover that the turnaround speed of our reports will exceed your expectations. There is simply no quicker alternative to CompuFACT.